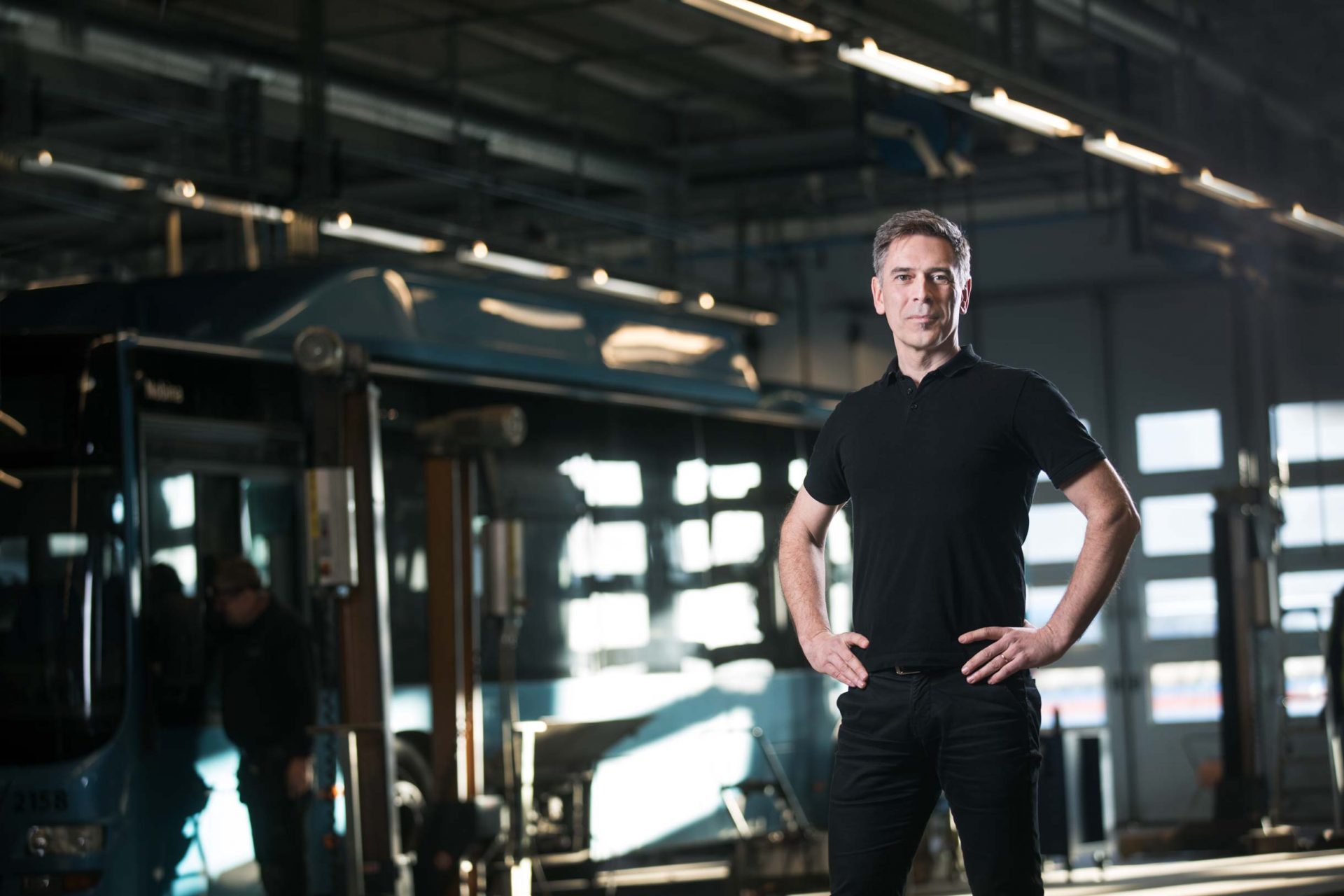 CUTTING COSTS – THE EASIEST WAY TO HIGHER PROFITABILITY
TAKE CONTROL OVER YOUR COSTS
No matter if you are a bus operator or a transport company, by investing in Josam equipment to your garages you will be able to reduce your running cost and increase your up-time.
The straight track to higher margins
Imagine you could cut your cost for tyres by 4 % and for fuel by 3 %. How much would your figures on the bottom line improve? If you have 50 or more vehicles, there are substantial benefits from investing in a wheel alignment system from Josam.
WHICH SYSTEM SUITS YOU BEST?
All our three systems help you to align wheels rapidly to reduce costs and increase safety. I-track is our fastest system, suitable for many, fast and precise measurements of heavy vehicles. Cam-aligner is a portable and convenient system for trucks and buses in all environments. Laser AM is a versatile system for smaller workshops.
A JOSAM collision repair system shortens your downtime
If you have a larger fleet with buses or trucks, a collision repair system from Josam is a good investment. You will become more independent, taking firmer control over the cost, safety and availability of your fleet.
Find the system that best fits your needs
When it comes to frame straightening of heavy vehicles, Josam has different solutions for floor anchoring and a wide range of accessories for your workshop. Josam's straightening trolleys are made of lightweight aluminium alloy and equipped with wheels so they easily can be moved around.
Induction heating for a more efficient and safer workshop
Induction heating is of course a crucial part of your collision repair business. However, it is a multi-purpose machine that will save you time in your general service area.
INDUCTION HEATING FROM LIGHT TO HEAVY WORK
Our complete line for induction heating covers everything from light (JH400), medium (JH1000) to heavy (JH1500) work. All systems have a 5-step regulation and power control system.