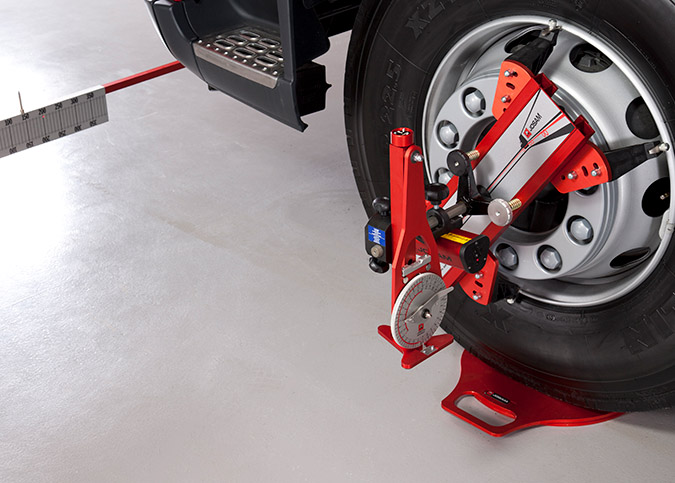 laser AM
Step into the world of wheel alignment
Laser AM enables you to grow your business through wheel, axle and frame alignment for a low investment cost.
With this manually operated equipment, you can measure the wheel angles of trucks, coaches, semi-trailers, full-trailers, mobile cranes and other heavy vehicles. It also allows for checking the vehicle's chassis or other frame constructions in a simple way.
JOSAM frame press - frame measurement

Frame straightening with JOSAM i-press - Frame measurement

JOSAM homebase 3 Laser AM plug-in
JOSAM homebase
JOSAM homebase is the software platform for all our wheel alignment systems, except for JOSAM cam-aligner.
Download JOSAM homebase 3.2.0.6 (ZIP archive)
Download installation instructions (PDF)
What's new?
3.2.0.6
Compatible with Homebase 4 database
Improved calculation when measuring trailer in reversed measuring place.
Fixed a bug in twist report appearing when twist was 0.
3.2.0.4
Wider order comments in reports.
Added option to measure with scales on truck in i-track.
Continue order button added.
Fixed a bug occuring when restoring SQL 2005 database to SQL 2014.
Fixed a bug occuring when connecting to an old database instance.
Fixed a bug occuring when registering plugins.
Fixed a bug occuring when creating a new tire size while creating a new order.