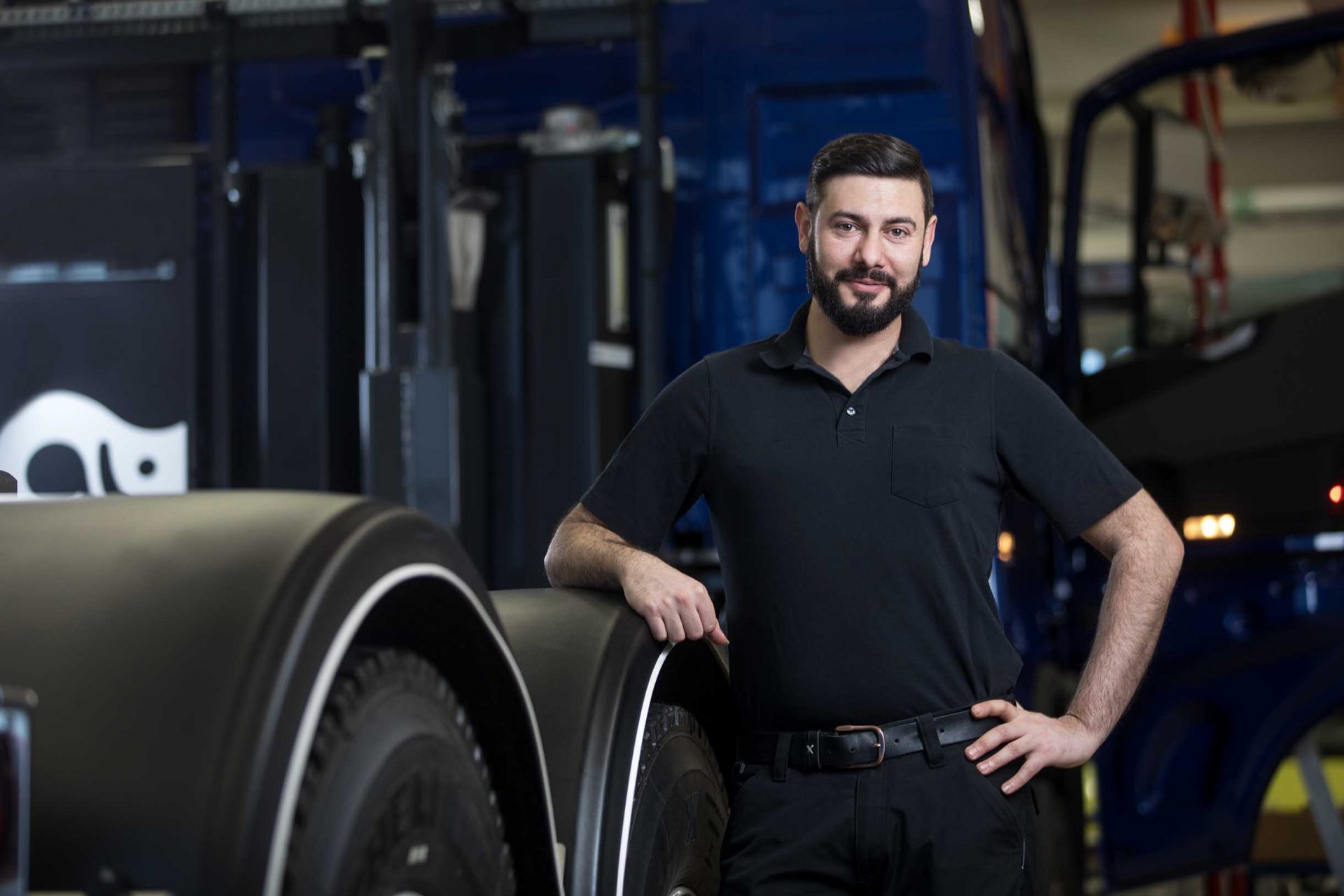 A GOOD DEAL FOR YOU AND YOUR CUSTOMERS
JOSAM – For maintained customer relationships
Providing expanded service to each customer might be the best strategy to maintain your customer relationship. As service intervals are getting longer it will help you to diversify your revenue stream.
Can you afford not to focus on one of your customer's biggest cost?
Wheel alignment has never been easier than with JOSAM. Your customers will gain reduced costs for fuel and tires as well as safer and more comfortable driving. You will provide a profitable service and increase spare parts and workshop hours sold.
WHICH SYSTEM SUITS YOU BEST?
All our three systems help you to align wheels rapidly to reduce costs and increase safety. I-track is our fastest system, suitable for many, fast and precise measurements of heavy vehicles. Cam-aligner is a portable and convenient system for trucks and buses in all environments. Laser AM is a versatile system for smaller workshops.
Is repairing rather than replacing cabs and frames your new revenue stream?
With a JOSAM system for collision repair, you will retrieve your customer's crashed vehicles back in business faster than ever. Replacing can take three times longer than repairing.
Find the system that best fits your needs
When it comes to frame straightening of heavy vehicles, Josam has different solutions for floor anchoring and a wide range of accessories for your workshop. Josam's straightening trolleys are made of lightweight aluminium alloy and equipped with wheels so they easily can be moved around.
INDUCTION HEATING FOR A MORE EFFICIENT AND SAFER WORKSHOP
JOSAM is the pioneer in using induction heat for straightening of axles and frames. 45 years in the business have taught us how to make efficient induction heating with built-in security. In addition, our three systems are true diversity tools for almost anything that needs to be loosened, removed or straightened.
INDUCTION HEATING FROM LIGHT TO HEAVY WORK
Our complete line for induction heating covers everything from light (JH400), medium (JH1000) to heavy (JH1500) work. All systems have a 5-step regulation and power control system.